What's two day settlement or T+2?
T+2 settlement is a standard process that applies to all Australian sharemarket trades. When you buy or sell securities, there are two key dates:
The trade date (known as T) – the date when your order trades on the market.
The settlement date (known as T+2) - when money is exchanged for ownership of the investment. T+2 means the trade date plus two business days.

When you buy shares or other securities, there must be enough money in your settlement account on the second business day after your order has traded. The second business day is when we'll debit your account to pay for your investment.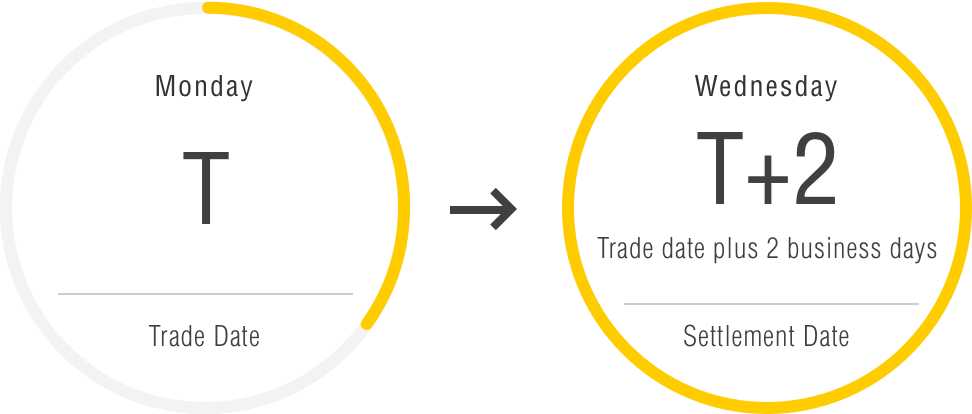 When you sell shares, we'll deposit the money from the sale into your account on the second business day after the trade.
So for example, if you buy shares on a Monday, settlement will happen on Wednesday.
If you sell shares on a Friday, settlement will happen on the following Tuesday (because Saturday and Sunday don't count as business days).
When you make a purchase via CommSec, the securities you've bought will be added to your portfolio on the trade date. But the money won't be debited from your settlement account until the settlement date, two business days later.
Contra settlement
If you have more than one trade settling on the same day, we'll just debit or deposit one amount to cover the total. If you place both buy and sell orders within the same day (or the following day) we will debit or deposit the difference between the executed trades. This process is known as contra settlement.