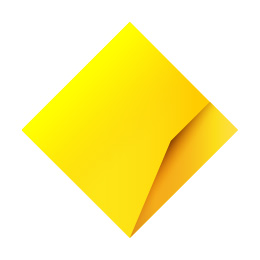 CommSec
28 May 2018
Also known as an investment loan, a margin loan is a secured line of credit that allows you to borrow funds to invest. It's a bit like a home loan – but where a home loan is secured against your property, a margin loan is secured against your shares or managed funds.
How does a margin loan work?
When someone applies for a home loan, they need some starting capital (a cash deposit). Similarly, when you apply for a margin loan, you'll need to have some starting capital, which can either be cash or securities you already own. The key is that the securities you use as collateral must be on the lender's Approved Securities List (ASL).
Once your margin loan is approved, you can start to draw down on the loan to purchase more securities. You can keep the loan facility open without actually using any of the funds, and you won't be charged interest on the unused amount.
What is an ASL?
An Approved Securities List (ASL) lists all the shares and managed funds a lender is willing to accept as collateral. If you already own shares that are listed in the ASL, you'll be able to use those shares as collateral. If you want to make new purchases of shares that are listed in the lender's ASL, they will lend you funds up to the LVR for that security.
What is an LVR?
Every security in an ASL is assigned a Loan to Value Ratio (LVR) which represents how much you can borrow against that security. LVR is generally based on things like the size of a listed company or managed fund, its financial performance, and how volatile its securities are. For example, if BHP has an LVR of 80% and you want to buy $10,000 worth of shares, the bank will lend $8,000 and you'll need to fund the remaining $2,000 yourself using cash or other shares.
What is a margin call?
A margin call is a process to make sure your loan never exceeds your maximum LVR. If your loan to portfolio ratio increases too much (because the shares you're using as loan collateral have decreased in value) a margin call will be triggered. If you reach a margin call, the lender will ask you to top up your loan with extra cash, or by selling some of your investments.
Margin loan accounts generally have a "buffer" of around 5%. The buffer is an additional LVR provided by the lender to allow for small market movements. It gives you some extra time to take action before your loan reaches a margin call.
A margin call example
Jane wants to buy $400,000 in ABC shares. At a 75% LVR, she'd need to contribute at least 25% of the value (either using cash, or with shares or managed funds that are in the lender's ASL). She decides to borrow to the maximum LVR of 75%, and she contributes the remaining $100,000 using her own cash.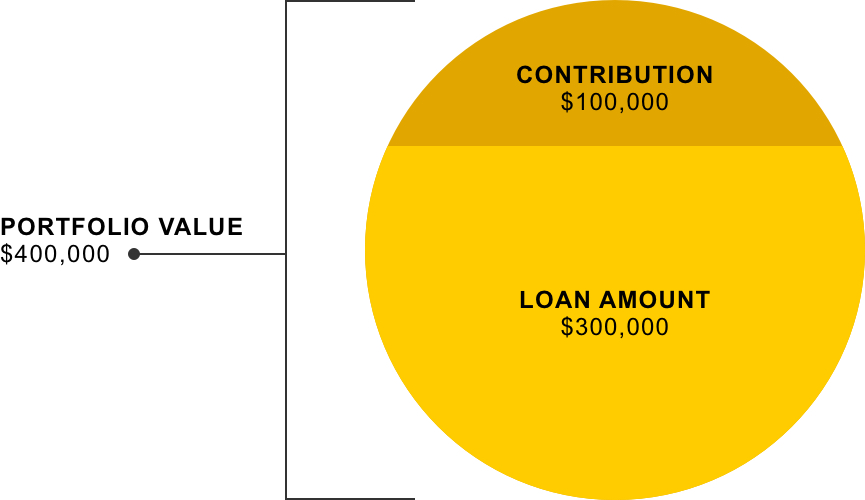 In this situation, Jane's LVR is 75% because her loan amount divided by her portfolio value is 0.75 (300,000 / 400,000)
Later the market turns, and ABC's share price falls by 10%. Jane's shares are now only worth $360,000, driving her LVR up to 83% (300,000/360,000 = 0.83). The lender asks her to top up her loan with enough cash to bring the LVR back down to 75%.
How to avoid a margin call
The main way to reduce your chance a margin call is to borrow to a lower LVR. The less you borrow, the more the market needs to fall before you would reach a margin call.
In the example above, Jane's maximum LVR is 75%. With a 5% buffer, ABC shares would only need to fall by 6.25% before Jane's loan goes into a margin call. (As many investors know, a 6.25% movement can occur quickly in the share market.)
But if Jane only borrows up to a 50% LVR, her shares would have to fall by 37.5% before a margin call would be triggered. And if she only borrows 30%, her shares would have to fall by 62.5%.