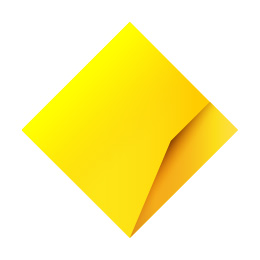 CommSec
National Australia Bank business survey - September 
Businesses said that operating conditions were tougher in September but they were more optimistic about the future according to the latest NAB survey. NAB attributes the optimism to the announcements of reopening roadmaps in NSW and Victoria.  
Certainly confidence lifted 42 points in NSW and lifted 16 points in Victoria. And across sectors, confidence rose most in wholesale trade and recreation & personal services.
The NAB business confidence index rose from -5.5 points to +13.0 points in September (long-run average: +5.3 points). But the conditions index eased from +14.5 points to +4.7 points (long-run average: +5.7 points). 
Trading conditions, profitability, employment, forward orders, capacity use and exports all eased in the month. 
The survey was conducted in the period September 17-30, 2021, covering over 500 firms.
The proportion of firms reporting that they did not require credit rose from near 50 per cent to around 58 per cent. 
In many other parts of the globe there is concern about rising cost pressures due to breakdowns in supply chains. But echoing recent Reserve Bank comments, the overall level of inflation hasn't unduly been affected.
In terms of prices and wages NAB economists noted: "Price indicators remained relatively high with purchase costs growth edging up and final product price inflation remaining relatively steady. Growth in labour costs, however, declines after rising in August."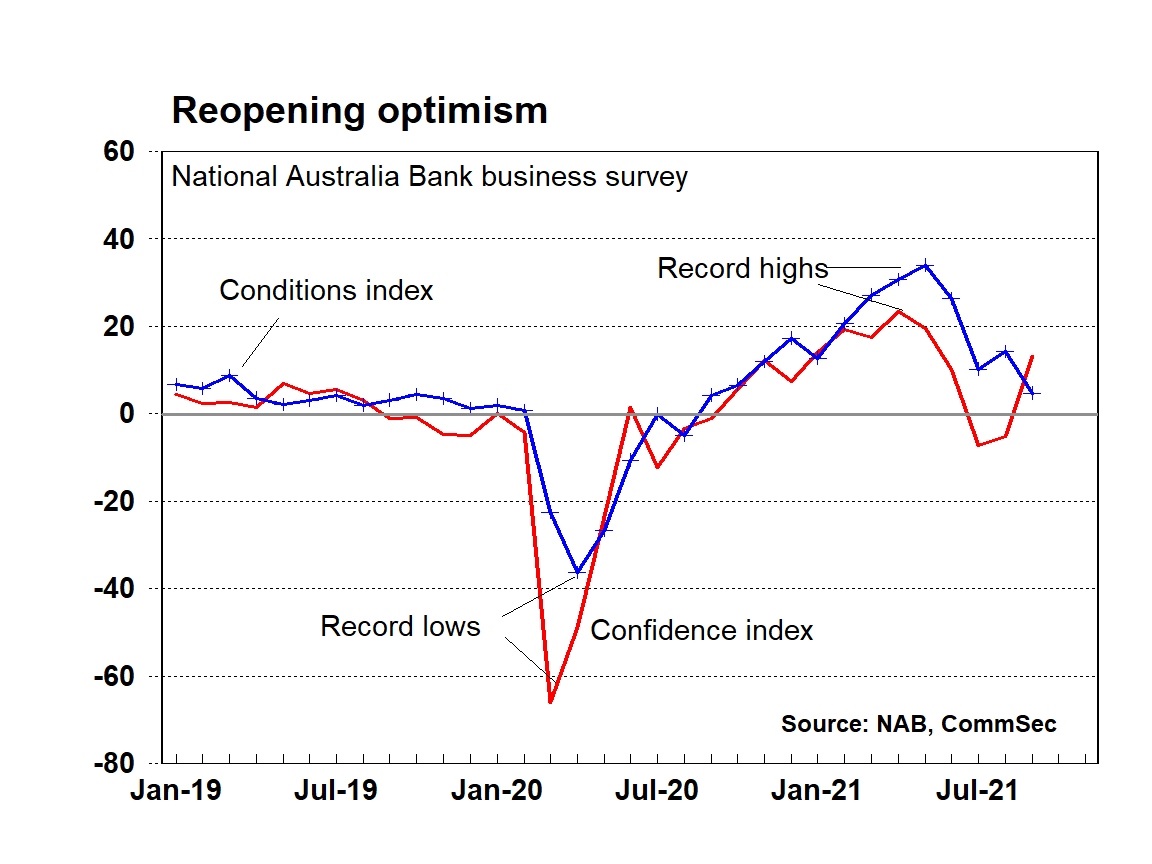 Labour force status of families - 2021
The Australian Bureau of Statistics (ABS) has released the annual "Labour force status of families" publication. The report has been released for the past 16 years.
As at June 2021 said there were 7.3 million families, an increase of 1 million (16.6 per cent) since June 2011. 
Data for employment status of families over the past two years has been affected by Covid-19. But it is still possible to highlight top level data for family composition. 
One notable trend has been the sharp fall in the share of families with dependents over the past five years – especially those with children.  Potentially that points to more families with discretionary income and with greater ability to travel – less tied to the school holiday period. 
Over the last three years the number of dependents aged up to 4 years of age has fallen by 50,000 or 3.2 per cent. By contrast the number of dependent students aged 15-24 years has lifted by 100,000 or 7.6 per cent. The number of families has lifted by 221,000 while those with dependents has lifted by just 75,000.
New home sales - September
The Housing Industry Association (HIA) publishes data on new home sales each month – a leading indicator of construction. The latest data shows that free-standing (detached) house sales rose 2.3 per cent in September.
The HIA reported that "In the six months from April to September, new home sales were 9.3 per cent above the same period in 2019 and 0.8 per cent above the same period in 2018." Western Australia and NSW posted the strongest growth in sales.