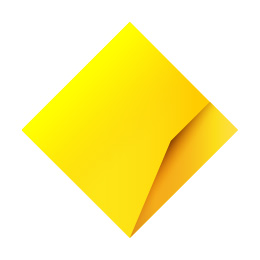 CommSec
Financial Stability Review 
The Reserve Bank assessment of the health of the financial system is undertaken every six months. And the focus of the latest report is the housing market.
The Reserve Bank is closely watching housing credit growth (loans outstanding) with annual growth of 10 per cent in focus as this would lead to a lift in the credit to income ratio. But the Bank notes that "housing loan arrears also remain very low, at around 1 per cent of banks' total housing loans."
The Reserve Bank remains positive that the financial system can withstand risks – especially those related to Delta. The RBA notes that business insolvencies remain lower to that prior to the pandemic.
The Bank is also closely watching how Chinese authorities deal with the Evergrande debt crisis. 
Key points: 
The Reserve Bank notes that "the Australian financial system is highly resilient – with rapid progress in vaccinations, it is expected that output will rebound as the economy gradually reopens, reducing the risk to the financial system."
"There is a risk of excessive borrowing due to low interest rates and rising house prices: Low interest rates have contributed to high prices for financial assets and housing. There has been some increased risk-taking and higher borrowing."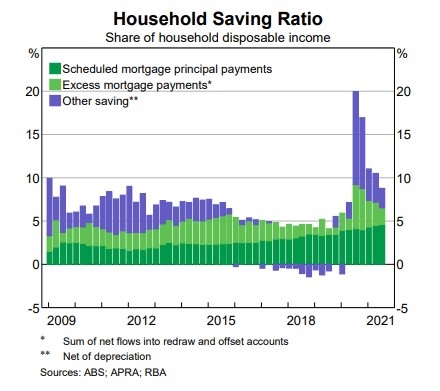 "In Australia, and some other countries, there have been large increases in housing prices and an acceleration in borrowing. Vulnerabilities can increase if housing market strength turns to exuberance with borrowers taking on greater risk given expectations of further price rises and banks potentially easing lending standards. In response to these risks, the Australian Prudential Regulation Authority has increased the interest rate buffer used to assess loans, which will reduce the borrowing capacity for new borrowers."
"Most borrowers' income has recovered, but others may struggle with loan repayments: Most borrowers' income has recovered from large falls resulting from the pandemic. But income remains lower for some in heavily impacted industries and particularly in some emerging market economies.
"In Australia, most borrowers' income had recovered to exceed pre-pandemic levels before the latest lockdowns, except for some in industries such as tourism and hospitality. With rapid progress in vaccination rates and projected reopening of the economy in sight, incomes are expected to bounce back from lockdowns and so most borrowers should be able to make their debt repayments."
"…loan commitments data suggest that housing debt could be growing by around 10 per cent in six-month ended annualised terms by early next year from an already high level, increasing systemic risk."
"Timely survey data suggest that households have maintained high savings buffers into the second half of this year."
"…risks to banks remain low. Banks' commercial property exposures are less than 6 per cent of total assets, and impairment rates on these exposures remain negligible."
"…around 30 per cent of bank lending for SMEs (those with an annual turnover of less than $50 million) is secured by residential property, meaning that the recent increases in housing prices will likely help some businesses avoid insolvency
"…broad-based increases in housing prices have strengthened the balance sheet positions of property owners (around two-thirds of all households), including those with existing mortgages."
"Overall, there is only a small share of households and businesses that are both vulnerable to cash flow reductions and are heavily indebted. Lenders' non-performing loan ratios are therefore expected to rise only modestly from currently very low levels."