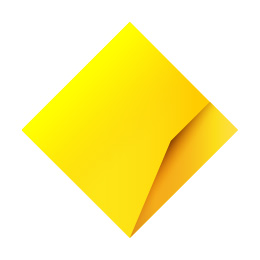 CommSec
The World Health Organisation has labelled new Covid-19 variant, Omicron, a 'variant of concern'.
What happened and what does it mean?
Global sharemarkets slumped on Friday after the World Health Organisation (WHO) labelled Covid-variant, Omicron (previously known as B.1.1.259), a 'variant of concern'. The variant was first detected in South Africa on November 9 and was reported to the World Health Organisation (WHO) on November 24. Most cases have been identified in South Africa in addition to Botswana. The variant has also spread to the UK, Europe, Hong Kong, Israel and Australia.  
Despite the WHO cautioning against travel restrictions, in response to the news on Omicron, countries scrambled to block flights to nine countries in southern Africa. In fact, Australian Government Health Minister Greg Hunt announced the immediate suspension of direct flights from the region on Saturday, with new quarantine measures also introduced by the NSW and Victorian Governments.   
On Friday, the benchmark Australian S&P/ASX 200 fell by 1.7 per cent. In Europe, pan-European STOXX 600 index dropped 3.7 per cent in its worst session since June 2020. The German Dax index lost 4.2 per cent and the UK FTSE index dropped 3.6 per cent. On Wall Street, the Dow Jones index ended lower by 905 points or 2.5 per cent - its worst day since October 28, 2020. The broader benchmark S&P 500 index lost 2.3 per cent - its biggest drop since February 25. And the technology-heavy Nasdaq index was down 354 points or 2.2 per cent.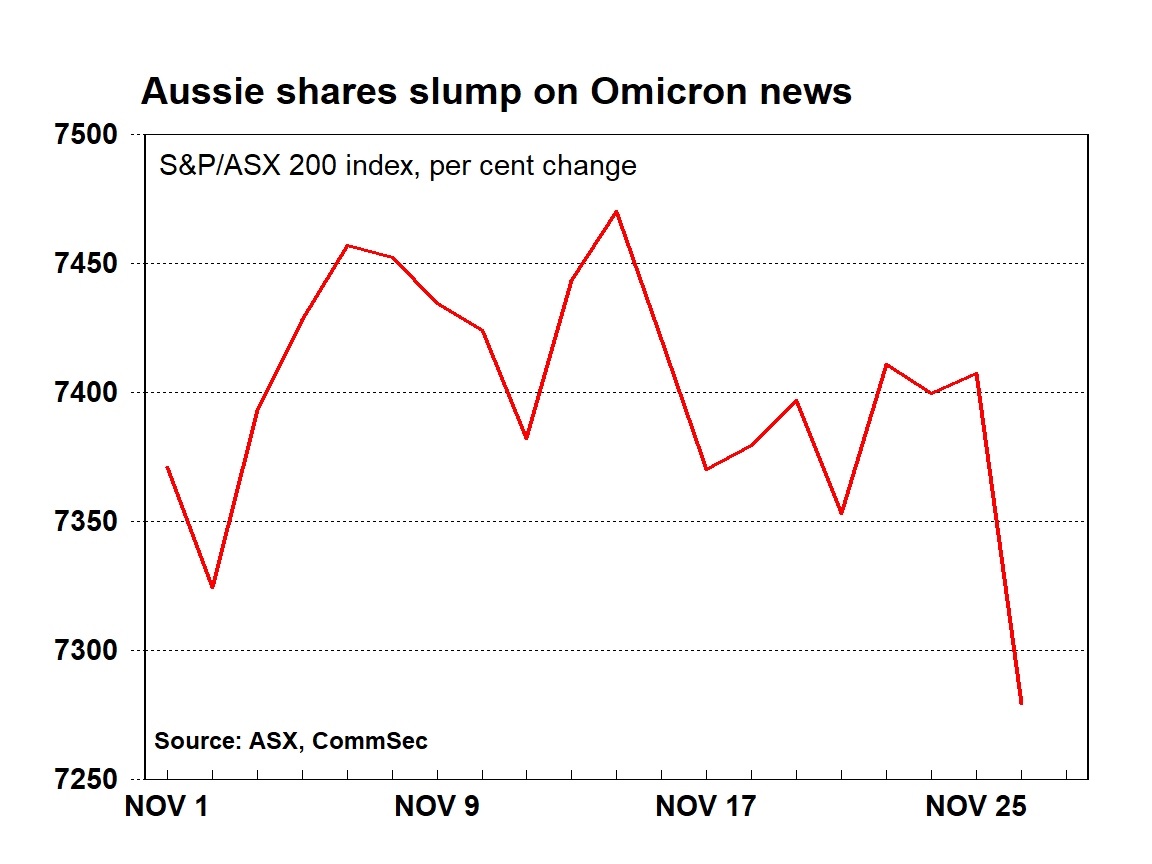 The Omicron variant comes as Covid-19 infections have spiralled across Europe as the colder weather sets in, with several nations already re-introducing lockdowns, curtailing economic activity. And investors are concerned that the new variant could be even more infectious than the Delta variant of the Covid-19 virus. If the variant is more contagious than Delta it could lead to fresh lockdowns, mobility restrictions and social distancing measures across the globe. The measures would be especially negative for airlines, travel & leisure companies and energy producers. 
In fact, pan-European STOXX 600 travel and leisure stocks shed 8.8 per cent on Friday. In the US, travel-dependent shares also fell, including shares of Royal Caribbean Cruises (-13.2 per cent), United Airlines (-9.6 per cent) and Boeing (-5.4 per cent).
Energy producers fell on fears of reduced travel and slower economic growth as crude oil prices plunged on demand concerns. In the US, shares in oil supermajor Exxon Mobil slid by 3.5 per cent with Chevron down 2.3 per cent on Friday.  
On the other hand, if there were fresh lockdowns, they may serve to support demand for so-called 'stay at home' companies. In the US, investors piled into lockdown beneficiaries Zoom Video and Peloton on Friday, with both shares up by 5.7 per cent. And shares of streaming giant Netflix lifted by 1.1 per cent. 
The new variant could also lead to greater demand for vaccines with both Pfizer and BioNTech confirming they expect to be able to ship a new re-worked vaccine tailored to the emerging Omicron variant in around 100 days. Shares of vaccine makers were also higher in US trade on Friday with Moderna (+20.6 per cent) and Pfizer (+6.1 per cent) leading gains on Wall Street.  
As investors broadly moved away from 'riskier' shares and commodities on Friday, they embraced so-called 'safe-haven' assets such as the Japanese yen, government bonds and gold. 
US Treasury bond prices rose on Friday (yields lower). US 10-year yields fell by 16 points - the most since February - to 1.48 per cent. And US 2-year yields lost 14 points - the biggest drop since March 2020 - to 0.51 per cent.
On commodity markets, fears of slower global economic growth led to falls for industrial metals and oil. Base metal prices fell by up to 3.8 per cent. Iron ore lost US$3.45 or 3.4 per cent to US$96.65 a tonne. 
On oil markets, crude prices plunged around US$10 a barrel on Friday, their largest one-day drop since April 2020. The Brent crude price slid US$9.50 or 11.6 per cent to US$72.72 a barrel. The US Nymex crude price dropped US$10.24 or 13.1 per cent to US$68.15 a barrel. 
The gold futures price rose by US$1.20 or 0.1 per cent to US$1,785.50 an ounce.
The Australian dollar - often seen as a proxy for risk assets - tumbled from session highs near US71.53 cents to lows near US71.12 cents and was near US71.15 cents at the US close on Friday. And the Japanese yen lifted from 114.73 yen per US dollar to JPY113.05 and was near JPY113.40 at the US close on 'safe-haven' demand. 
Outlook
Across the globe investors have reacted in a 'knee-jerk' fashion to the news of a new Covid-19 variant. It's important to stress that it is still early days. It hasn't been determined yet whether Omicron is more infectious than Delta, is a deadlier strain or is resistant to current vaccines or proposed Covid-19 pill treatments.  
However, mindful of the earlier mutation into the Delta strain, the cautious and risk-averse approach taken to news of Omicron is understandable. In particular, the potentially high transmissibility of the new variant is triggering most investor concern. In fact, the South African health authorities have reported that Omicron appears to be out-competing other Covid-19 variants much faster than the previous variants of concern did, like Delta and Beta. 
But it's worth noting that the Gauteng region of South Africa – where the Omicron virus has spread quickly – is the largest and most densely populated region of the country, with lower government restrictions currently in place than other countries, according to the latest University of Oxford Covid-19 Government Stringency Index. And another key difference is there are far higher vaccination take up rates globally now compared with when Delta emerged as a variant of concern on May 11, 2020 and variant of interest on April 4, 2021.
What the news on Omicron does highlight is the need for central banks and governments to take a cautious approach to removal of economic support and stimulus. Further, part of 'Living with Covid' is the acceptance that further mutations are possible and that health authorities need to be responsive to change. The news on Omicron will remove any complacency on mobility restrictions, social distancing and hygiene advisories. 
Australia is now one of the most vaccinated countries in the globe and that should provide comfort to families and businesses. The news on Omicron has potential to boost vaccination rates even further at a time when booster shots are being rolled-out. 
Futures markets suggest the ASX 200 will fall further today, down around 104 points or 1.5 per cent at the start of trade. Investors will need to remain alert and not alarmed to the developing news on Omicron and avoid the fear-driven response to the initial emergence of Covid-19 in February and March 2020.
That said, sharemarket valuations are stretched and investors are largely overweight shares, potentially exacerbating a potential sell-off. Investors should therefore monitor the situation closely and consult their financial advisors before making any major portfolio changes.