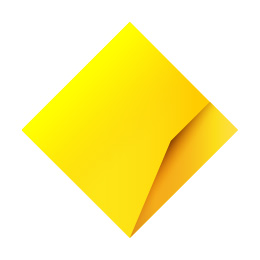 CommSec
The International Monetary Fund (IMF) trimmed its forecast for 2021 global economic growth from 6 per cent to 5.9 per cent.
The Australian economy is tipped to expand by 3.5 per cent in 2021 and 4.1 per cent in 2022. 
The Chinese Evergrande Group missed its third round of bond payments yesterday.
International Monetary Fund (IMF) World Economic Outlook - October
Economists at the International Monetary Fund (IMF) provide forecasts for world economies each quarter: January, April, July and October. The detail of the forecasts provided varies over the year but the data is important for financial markets, companies and global-dependent businesses. 
The latest update from the IMF was particularly important as economists and policymakers begin to fret about the threat of stagflation. Stagflation - in which economic growth stagnates while inflation picks up – remains a 'hot topic' for investors with the pandemic economic recovery losing momentum into year-end. In fact, inflationary pressures have remained stubbornly high due to continued supply disruptions, labour shortages and soaring energy costs. 
Central banks are of the view that surging costs will be "transitory," with US Federal Reserve Vice Chair Richard Clarida last night hosing down concerns that the US is headed for a 1970s-style stagflationary environment, when unemployment and inflation both lifted. In fact, Vice Chair Clarida signalled that the economic conditions required to begin tapering the US Federal Reserve's extensive bond-buying program have "all but been met" amid high inflation and re-hiring in the job market.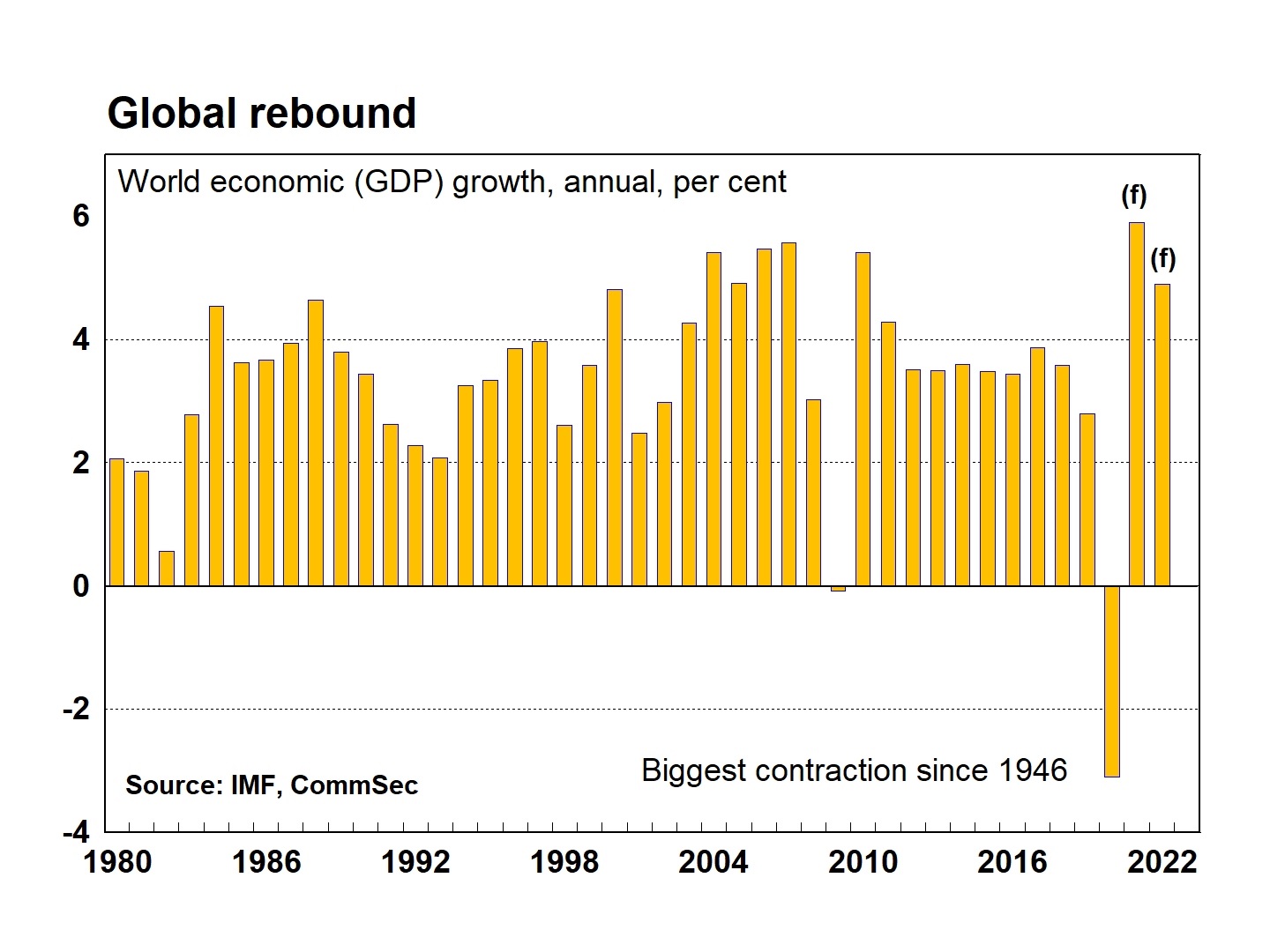 In its latest World Economic Outlook, the IMF downgraded its global economic growth forecasts, expressing concerns that "momentum has weakened and uncertainty has increased" as the "global recovery continues."
Global growth forecasts: IMF economists trimmed the 2021 global growth estimate, as measured by real GDP, from 6 per cent to 5.9 per cent, but held the growth forecast for 2022 at 4.9 per cent. World GDP contracted by 3.1 per cent in 2020. The fund said, "The downward revision for 2021 reflects a downgrade for advanced economies - in part due to supply disruptions - and for low-income developing countries, largely due to worsening pandemic dynamics." 
Advanced economies are now estimated to grow at a 5.2 per cent annual rate in 2021, down by 0.4 percentage points from July's forecast. There was little change in the 2021 projections for developing economies (up 0.1 percentage point to 5.1 per cent), but the aggregate figure masked large downgrades for some countries, especially low-income nations where access to Covid-19 vaccines remains limited.
Extended lockdowns in Australia's south-east have seen the IMF downgrade the country's 2021 growth forecast from 5.3 per cent to 3.5 per cent. But the fund has upgraded the forecast for 2022 from 3 per cent to 4.1 per cent as government restrictions are eased and the economy reopens.  
Overall assessment: The fund warned that "overall, risks to economic prospects have increased, and policy trade-offs have become more complex," with "The dangerous divergence in economic prospects across countries remains a major concern." In fact, threats to global growth have increased, pointing to a laundry list of downside risks, including the Covid-19 Delta variant, supply chain disruptions, accelerating inflation, labour shortages, vaccine access, and rising food and fuel costs. 
Sharemarkets outlook: The IMF warned of "stretched asset valuations" and "equity price misalignments" after the sharp run-up in share prices over the last 18 months left shares elevated relative to economic fundamentals. And prices could fall "substantially in the event of a sudden reassessment of the economic outlook or unexpected policy changes."
The Chinese Evergrande Group property crisis: update
The crisis at property giant China Evergrande Group is front-of-mind for investors with some concerned about a Lehman-style collapse with the potential for global spillovers. Of course, the risk of contagion – particularly to China's banking system and property developers and to western investors – remains high with policy missteps potentially leading to a systematic meltdown. 
Adding to the angst, Evergrande Group missed its third round of bond payments yesterday with Reuters reporting that the company's bondholders had not received almost US$150 million worth of coupon payments that had been due. Having now missed multiple payments in as many weeks, the October 18-19 deadline - when the company will formally be declared in default - looms large for financial markets. And the crisis is spreading with rival Fantasia also recently missing a bond payment, while Modern Land and Sinic Holdings are both attempting to stave-off defaults by the major credit rating agencies.
The Chinese government is in a bind. On one hand, it doesn't want to back off its deleveraging and inequality drive, but on the other hand a policy misstep could lead to more stress in its massive property market and financial system, triggering an even larger global financial shock. 
How would a potential restructuring of Evergrande look? The process would likely keep the company's core real estate development operations running while non-core assets were sold in an attempt to avoid a liquidation, while minimising losses for creditors. If Evergrande was to be broken up, some bondholders could receive just US20 cents for every dollar of the bonds' original face value. 
Is it China's Lehman moment? According to Bloomberg data, when Lehman collapsed the US financial services giant had US$613 billion in liabilities, equal to 4.2 per cent of US GDP in 2007. But China Evergrande's US$305 billion in liabilities as of June 2021, is the equivalent of 1.9 per cent of China's GDP in 2020. Of course, the balance sheet exposures to derivatives of both companies is vastly different along with their integration into their respective financial systems.
From an Australian standpoint, China's energy and property crises have the potential to introduce large swings in key commodity prices. Already, coal and natural gas prices are soaring, boosting export incomes and the balance sheet of energy producers. But iron ore prices have been incredibly volatile and export demand has eased from record highs.