Dividend bonanza: $26 billion to be paid out
Since the start of the financial year companies have paid out around $4 billion in dividends to shareholders. But dividend payouts really start to ramp up from September 18. Overall, around $26 billion will be paid to shareholders over coming months, up from $22 billion in the interim profit-reporting season earlier in the year.
Reporting Season Snapshot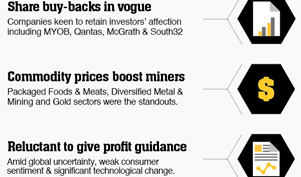 Click here to view our Reporting Season graphic.